Website Creation
After 6 years and over 120 custom websites created in-house, we have developed a recipe for success which has worked over-and-over, and created very happy clients. While almost all websites we create are 100% custom, all use the approach when it comes to visitor conversion: Psychology Based Website Design. For more inforamtion, call us at 561-715-9285.
Psychology Based Website Design
We have spent the past 6 years studying the psychology of website visitors over several different categories of businesses. The result of these efforts is a deep understanding of what turns a visitor into a client. We don't create websites to be works of art, we create websites that are designed to generate leads for your business.
Industries Served
Our specialty is the small business (5 to 100 employees). We do not create enterprise size websites (hospitals, government, large corporations). Here is a list of some of the types of businesses we provide service to:
Service companies (A/C, plumbing, carpet cleaning, etc)
Legal
Medical
Home improvement (contactors, landscaping, tree removal, etc)
Restaurant & Bars
Models, singers & Personalities
Building Relationships
Our philosophy over the years has always been to provide outstanding service at an affordable cost. This can only be achieved by building long term relationships with clients that need our services.
No Maintenance Fee
Some advertising agencies charge their clients a mysterious monthly maintenance fee to keep their websites alive. We don't. Once we are done creating your website you will only pay for updates and additional pages or features. No maintenance fee.
For more Information Call: 561-715-9285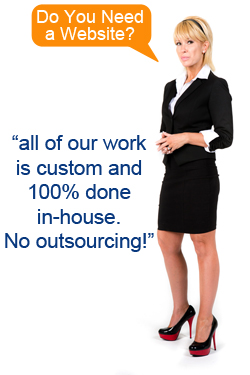 Request More Information
Please fill out the form below and one of our representatives will be in contact with you shortly.

Some of our Clients