Online Strategies
There are many advertising tools available both online and in print & TV, however your business only needs some, not all.
At NIC Advertising we help our clients develop cross-media strategies that will help them reach their client acquisition goals.
Services we Offer
From websites to banner advertising to online videos, NIC Advertising offers a vast array of in-house marketing material creation to promote your business both online and in the real world.
Since we serve small businesses primarily, our focus is more on conversion and increasing your leads rather than brand development.
We provide
online & real world advertising strategies
collateral conceptualization & design
website conceptualization & creation
internet video production (script + filming + editing)
Why us instead of a web designer?
We go beyond creating a graphically and technically sound website. We create a marketing tool that will work for your business and help you convert the visitors who come to your website.
Call us for more information at 561-715-9285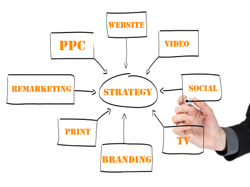 Request More Information
Please fill out the form below and one of our representatives will be in contact with you shortly.